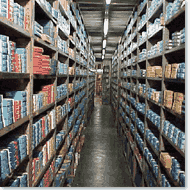 We hold a large combination of Bearings, Power Transmission, Seals and Engineering Products at our warehouse in Crewe, servicing industry in South Cheshire and surrounding areas.
CREWE ENGINEERING SUPPLIES LIMITED is a private company founded by its director, Garry Geddes, in 1982.
The company's foundation was a natural extension to the original business of Bearings Impex (Importers & Exporters of ball and roller bearings) who have been situated in the town since 1975 and indeed still operate from QUEEN STREET servicing Bearing Distributors throughout the United Kingdom and overseas.
We work closely with our only other associate company, Bearing Mart Limited of Great Jackson Street, Manchester, M15 4NP, who have, since 1972, serviced the Greater Manchester and North West area with similar success.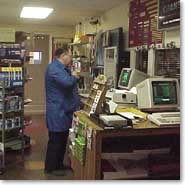 Since occupying our current 22,000 sq. ft premises in QUEEN STREET, CREWE, stocks have increased to support a diverse customer demand. We carry a vast range of computer controlled stocks which reduce our customers reliance on their own unnecessary and expensive stockholding, which allied to our quick response time, reduces "downtime" to a minimum.
We carry in our QUEEN STREET warehouse alone, in excess of 10,000 different sizes of ball and roller bearings (from 1/8" bore to over 18" bore) and more than 20,000 different engineering items (from the smallest gauge drill to enormous pulleys).
With over £1,000,000 of stock (and growing) coupled with helpful, dedicated staff and the back up of our suppliers we are well able to handle all situations.
To complement our vast product range and staff expertise we have our own excellent machine shop where we carry out all types of engineering tasks from the repair / manufacture of shafts and pulleys to producing intricate assemblies for a variety of industries.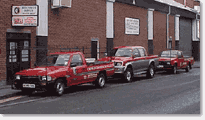 Daily deliveries are carried out by our own vehicles which, equipped with two-way radios and telephones, are in constant contact and able to respond to any urgent demand that may arise.
Our emphasis on service has already benefited our present customers, whose past and future business is valued and appreciated. Should you have not yet used our services contact us now at our QUEEN STREET address.