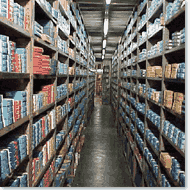 You can view a complete list of our stock below in Microsoft Excel (.xls) format.
Please enquire for any sizes not listed!
View the list in Excel format (.xls 890 Kb)
(clicking this link will open a new browser window)
If you wish to download any of these files to your harddrive, then please follow the instructions below:
PC: Rightclick and select "Save Target As..."
Mac: Click and hold and when the menu appears, select "Save Target As..."