Situated in Crewe, Cheshire, some 35 miles south west of Manchester, Bearings Impex has, for 25 years, been supplying bearing distributors in the united kingdom and overseas with their urgent bearing requirements.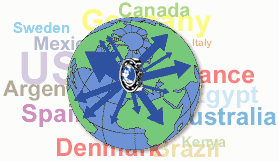 Extensive stocks, many years' experience and a wealth of worldwide sources enable us to supply many non-standard and obsolete bearings. Same-day dispatch, by your preferred method, is effected for stock items - non-stock items can generally be procured and dispatched promptly...please view our stock list...
Send us your inquiries for a swift quotation.
We are, through our associate company, Crewe Engineering Supplies limited (visit our web site), able to supply all kinds of engineering products with the same response and service.